BBC News


[World] Sweden: Man dies in shooting at Malmo shopping centre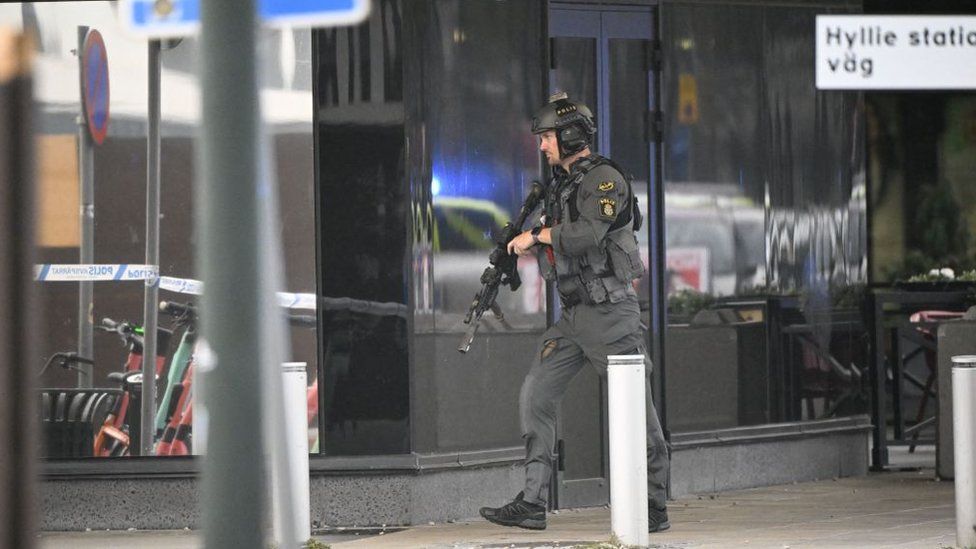 A man has died and a woman is in hospital after a shooting at a shopping centre in Sweden, police say.
People at the Emporia shopping mall in the southern city of Malmo fled in panic after hearing around 20 shots being fired, Swedish outlet TV4 said.
Police have arrested a teenage boy and believe the shooting is related to gang tensions.
It comes as Sweden gears up for a general election next month, where gang violence tops voters' concerns.
Sweden still has one of the highest rates of gun killings in Europe.
This year shootings have also spread outside the country's main cities, as gang violence - which police say is often related to the shootings - spreads further afield.
The issue has become paramount to Swedish voters, with 41% of them saying crime is their biggest concern, according to Gothenburg University's Society, Opinion and Media Institute, cited by Reuters.
This could be problematic for the ruling Social Democrats, who critics say have failed to stop the rise in gang crime during their eight years in power.
The ruling party, however, say additional measures targeting criminal gangs as well as the expansion of the police force help will tackle the problem.
https://www.bbc.co.uk/news/world-europe-...medium=RSS
&at_campaign=KARANGA